How to get more Twitter followers by optimizing your profile
Part 4: How to create the best Twitter profile name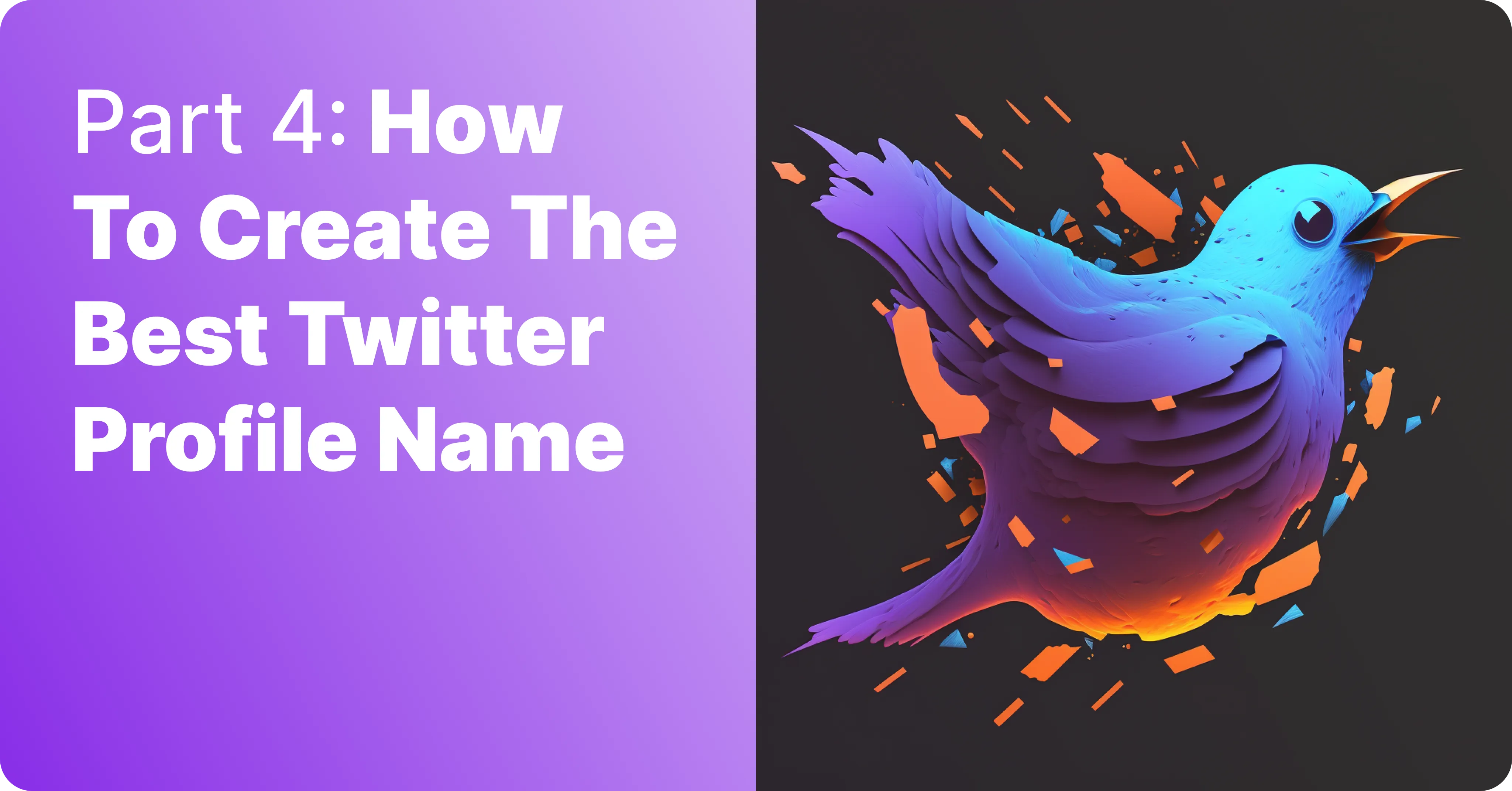 Welcome! This 9-part blog series explores the best ways to gain Twitter followers by optimizing your profile, from banner to pinned tweet, using real Twitter account examples to illustrate the concepts.
In part 4, we'll focus on why you should optimize your Twitter name.
Let's start with some Twitterverse theory and then let's dig into some examples 🤓
The basics
Your profile components can be categorized into three levels of exposure:
High exposure: these components are visible everywhere you show up on Twitter - on your profile, but also in the timelines, replies, sidebar widgets, and search results.
Medium exposure: these components are visible on your profile, but also in the search results, some of the sidebar widgets, and whenever users hover over your name or profile picture to get more details.
Low exposure: these components are only visible on your profile.
The name is visible pretty much everywhere you show up on Twitter! It has a high level of exposure.
It's worth noting that Twitter will not authorize using some specific symbols and/or emojis in your name.
High exposure
Your Twitter profile name is next to every tweet you send, so it's important to put some thought into it. People either stop scrolling or they don't, depending on if they like what they see.
Real, pseudonym, or anonymous?
When it comes to creating a Twitter profile name, there are a few different options to consider: real name, pseudonym, or anonymous. While anonymous accounts can work, they stack the odds against you because people may not be able to relate. My recommendation is to only choose anonymous if you absolutely have to. A pseudonym can work if it's catchy and attractive and immediately obvious to you that it would make sense with your content.
In 99% of the cases, it's best to use your real name. People want to build real relationships with real people, and using your real name helps to establish trust. Short versions and nicknames are also fine to use.
Emojis or plain?
Adding emojis to your name can add a bit of spice and make you stand out! That's especially true if you pick very unique emojis that people will later associate with you. See the examples below for some great use of emojis.
You can also spice things up by including actions or skills in your name, such as "XYZ is writing a book", "XYZ the Writer", or "XYZ the Mental Models Guy".
It's up to you if you prefer to keep it safe and simple and just use your name, or get creative with a catchy name and/or emojis.
Twitter Blue
It's also worth noting that if you have Twitter Blue, the blue checkmark verification symbol will appear next to your name.
Some examples
As we discussed above, it is usually better to use your real name when it comes to your Twitter. But even then, there are many styles to choose from.
As a starter, you can't go wrong with simply your full name, like Hugo.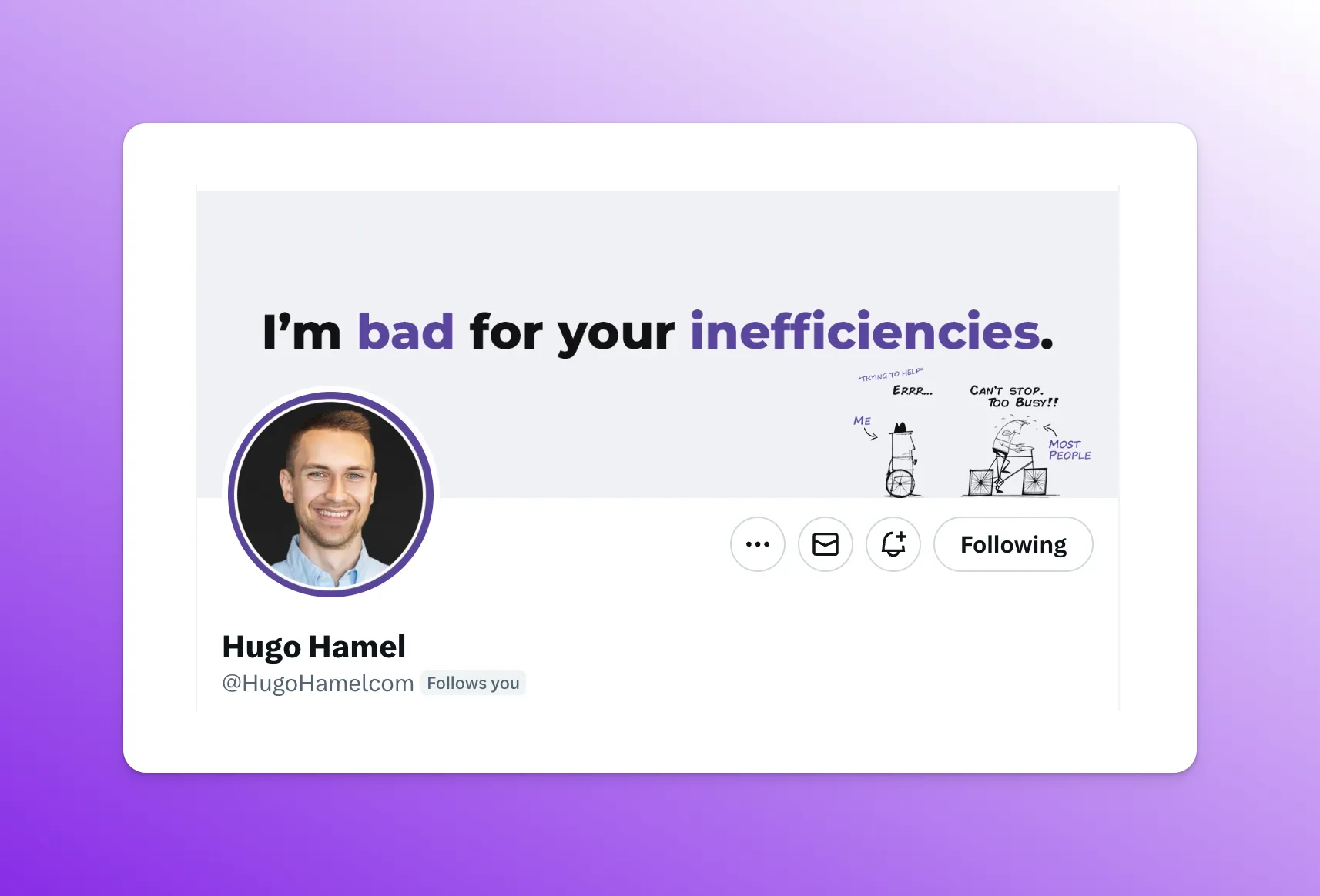 If you want to use emojis, don't abuse them. More than 2 emojis in the name is usually too much. The best way you could go about it is to just pick one. But don't just pick one - pick one that almost no one uses. Here, Kevon uses the 🥦 emoji. It's very unique and everyone associates this emoji with him. Find a unique emoji and stick to it, it will pay dividends.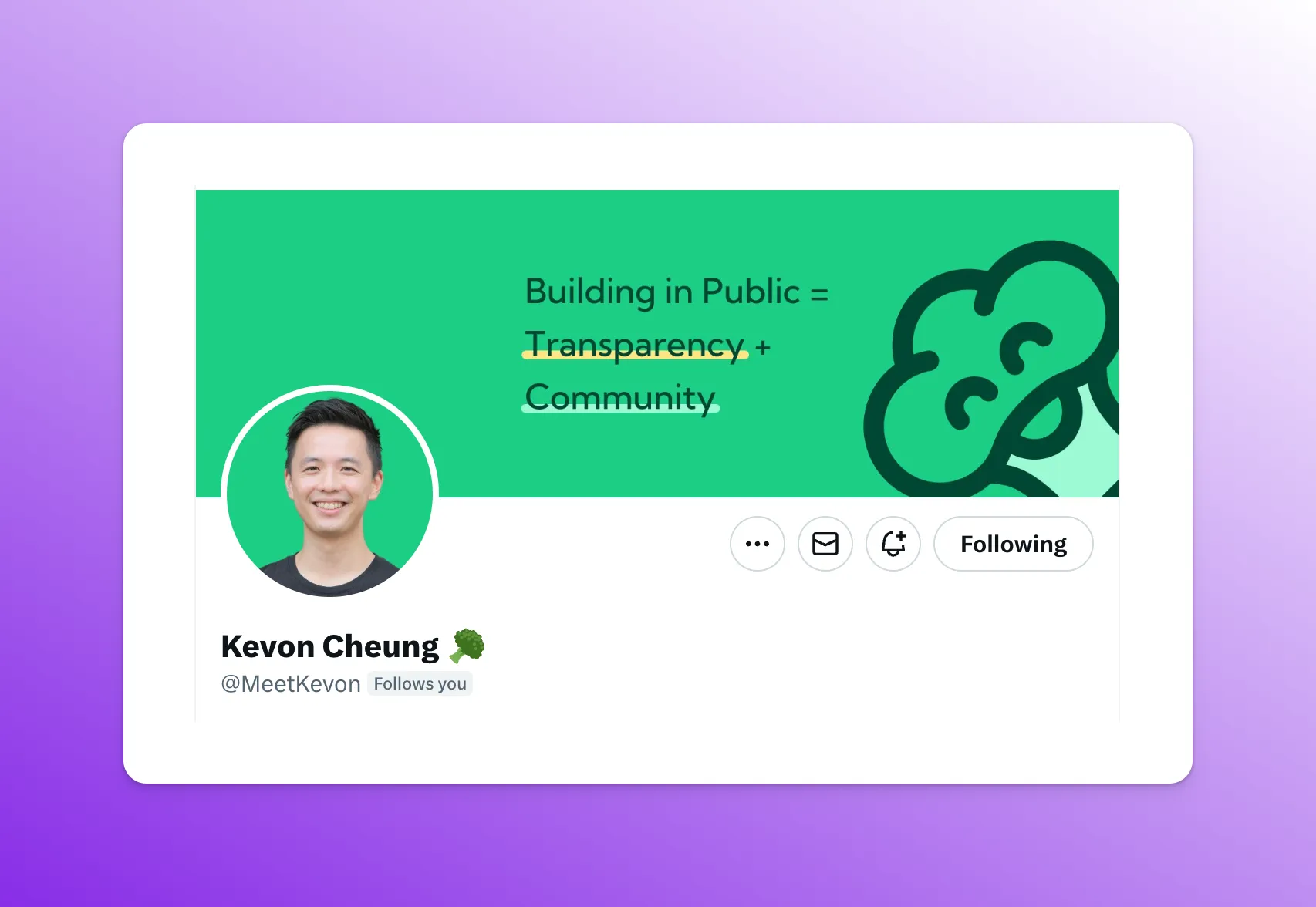 While you can also use your name as an opportunity to promote your business like Jason, I would generally recommend against it. First off, it's not very convenient, since there isn't a link to click. Even if someone is potentially interested, that person would need to type the URL in full in the address bar. I think it's best to keep your business URL on your actual profile page. Remember, your name is being displayed everywhere on Twitter, not only on your profile page.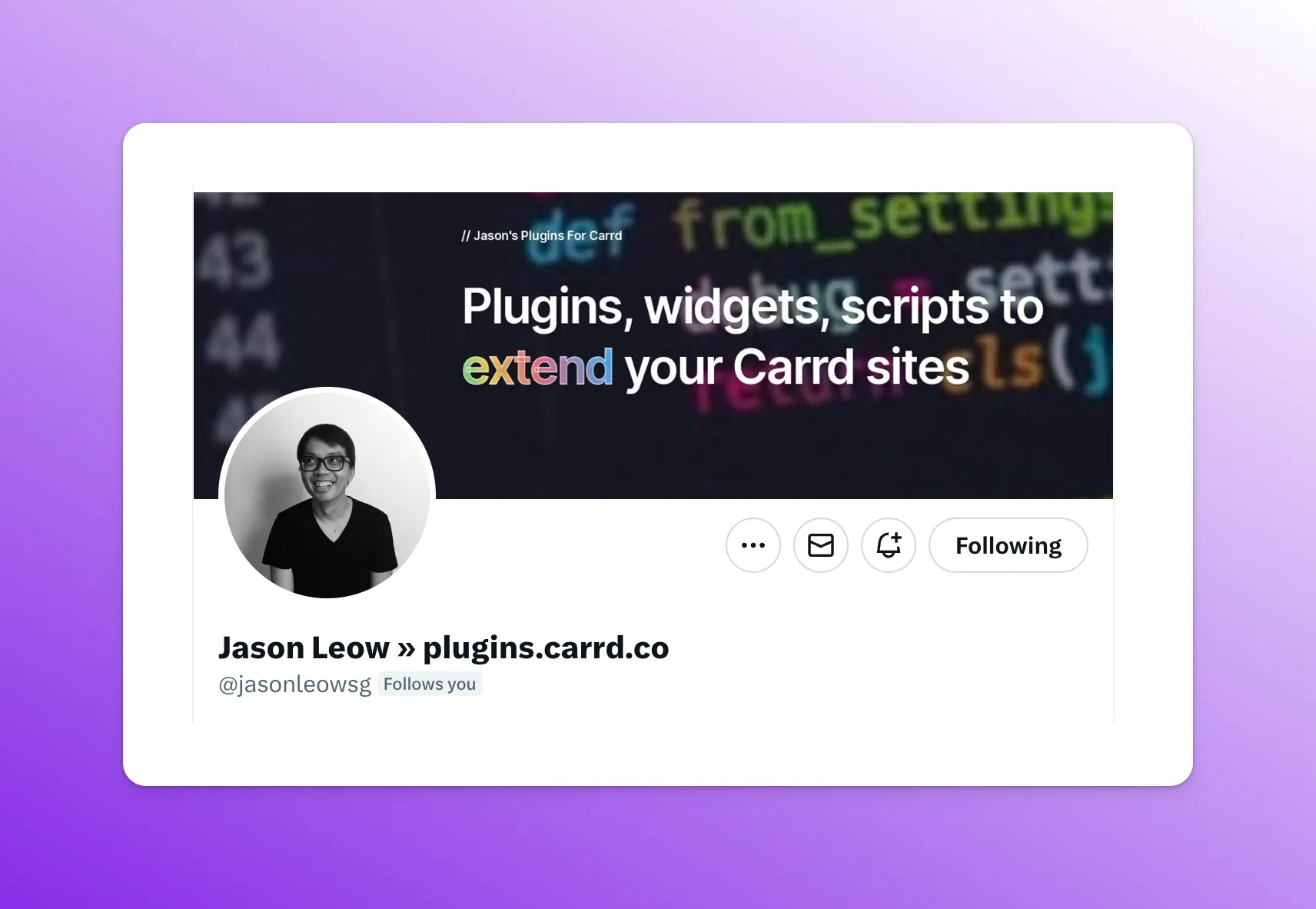 If you really want to go for the "minimalist" approach, only your first name can work. It's still personable and relatable. At least it seems to be working just fine for Easlo :D
And finally, here's a mashup! Leo went for his first name + niche + 1 emoji. Each Twitter profile component is an opportunity to be creative.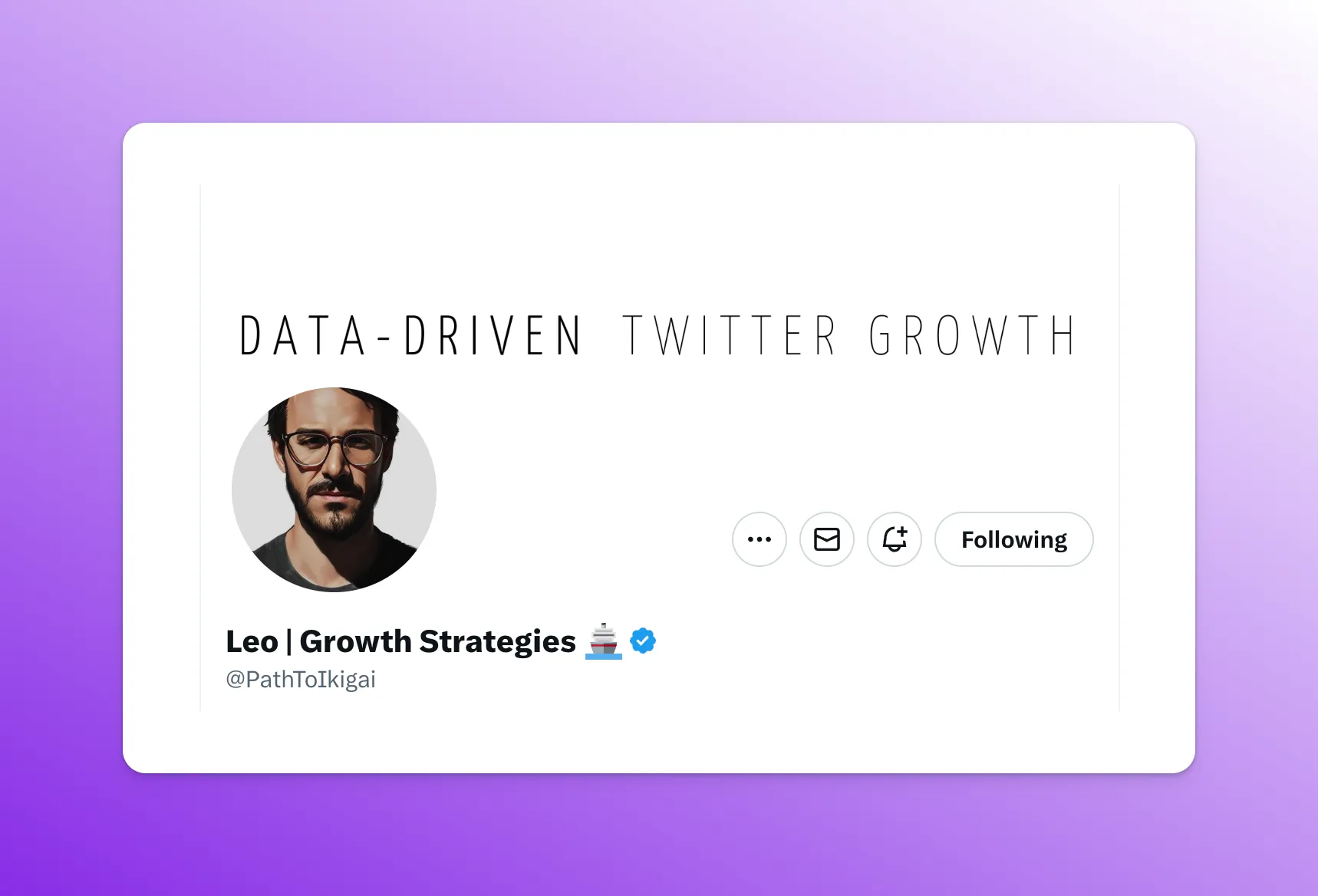 Make data-driven decisions
You now have a bunch of tips to optimize your Twitter profile. A bunch of experiments you could make. But how can you know if a change you did was truly effective? You don't just want to be randomly changing stuff on your profile and hope for the best. You need data.
This is where Birdy comes in 😎 Birdy is a tool I created to specifically optimize your Twitter profile. It uses a technique called "A/B testing" under the hood. Create two profile versions and let Birdy determine which one converts more visitors into followers.
This is a fun one! Why not test a variation of your name that contains emojis against another one that has only your first and last name plainly stated? Maybe you can find some optimization there.
---
Now on to Part 5: How to create the best Twitter profile bio where we explore the fourth profile component, the profile bio.